Franchise Opportunities > Dollar Rent A Car Franchise Info



Dollar Rent A Car Franchise Information

Dollar Rent A Car Franchise Start-Up Costs


A Recognized Name

For over 40 years, Dollar Rent  A Car has built a global name and business success by giving the customers what they want: a car rental value that makes sense. For the entrepreneur seeking unique business opportunities, it makes sense to own Dollar Rent A Car franchises to serve this value-driven market.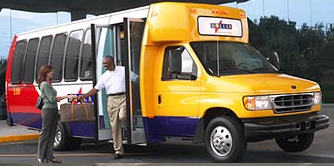 More Information

With the right experience, resources and business building attitude, a DollarŽ franchise might be the license you need to drive more business in your exclusive, protected territory.

Available markets are decreasing, so act now. There is no obligation to inquire or apply for a franchise.

You can apply by  mail here or inquire online here.

You can also contact the Franchise Development department at:
800-555-9893 or e-mail [email protected].

 

Disclaimer: None of the communications made through this web page should be construed as an offer to sell any Dollar Rent A Car franchise in, nor is any such communication directed to, the residents of any jurisdiction requiring registration of the franchise before it is offered and sold in the jurisdiction. No Dollar Rent A Car franchise will be sold to any resident of any such jurisdiction until the offering has been exempted from the requirements of, or duly registered in and declared effective by, such jurisdiction: and the required Uniform Franchise Office Circular (if any) has been delivered to the prospective franchisee before the sale in compliance with applicable law. If you have any questions concerning the registration status of a Dollar Rent Car franchise business in your jurisdiction, please contact Franchise Development at 800-555-9893.

The strengths of Dollar Rent A Car as a franchise opportunity.

A lot going for you in Dollar Rent A Car's franchise opportunities.

Programs to help build your franchises.

Find out who to contact at Dollar Rent A Car regarding franchise opportunities.

Exclusive franchises now available.

Have questions? Find answers to the most frequently asked questions.